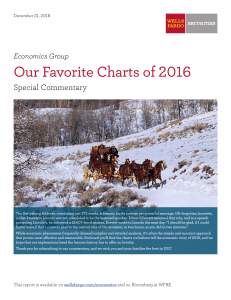 Our Favorite Charts of 2016
... State-owned enterprises (SOEs) in China are inefficient relative to their private-sector counterparts, as illustrated by slower growth in value added in the former. However, SOEs employ more than 60 million individuals, so the Chinese government is not likely to close them down, at least not in a ra ...
History of Wells Fargo
This article outlines the history of Wells Fargo & Company from its origins to its merger with Norwest Corporation and beyond. The new company chose to retain the name of ""Wells Fargo"" and so this article also includes the history after the merger.For a general overview of the activities of the current company see the main entry under Wells Fargo.