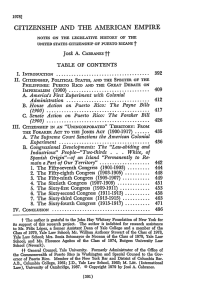 Citizenship and the American Empire
... America's new role in world affairs: an abiding sense of mission and or that the United States was now in the same position formerly occupied by discredited Spain. C. WooDwARD, supra note 2, at 534. The military occupation of the entire Filipino archipelago, ordered by President McKinley on December ...
Federacy
A federacy is a form of government where one or several substate units enjoy considerably more independence than the majority of the substate units. To some extent, such an arrangement can be considered as similar to asymmetric federalism.