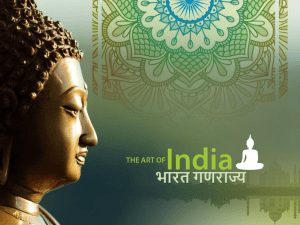 VISHNU - cycloneloopfilmprod
... The third out of four Yugas, or ages, described in the scriptures of Hinduism. There are only two pillars of religion during the Dvapara Yuga: compassion and truthfulness. ...
Ayyavazhi
Ayyavazhi (Tamil: அய்யாவழி, Malayalam: അയ്യാവഴി Ayyāvaḻi [əjːaːvəɻi], ""Path of the father"") is an henotheistic belief that originated in South India. It is cited as an independent monistic religion by several newspapers, government reports and academic researchers. In Indian censuses, however, the majority of its followers declare themselves as Hindus. Therefore, Ayyavazhi is also considered a Hindu denomination.Ayyavazhi is centered on the life and preachings of Ayya Vaikundar; its ideas and philosophy are based on the holy texts Akilathirattu Ammanai and Arul Nool. Accordingly, Vaikundar was the Purna avatar of Narayana. Ayyavazhi shares many ideas with Hinduism in its mythology and practice, but differs considerably in its concepts of good and evil and dharma. Ayyavazhi is classified as a dharmic belief because of its central focus on dharma.Ayyavazhi first came to public attention in the 19th century as a Hindu sect. Vaikundar's activities and the growing number of followers caused a reformation and revolution in 19th century Travancorean and Tamil society, surprising the feudal social system of South India. It also triggers a number of reform movements including those of Narayana Guru and Ramalinga Swamigal etc.Though Ayyavazhi followers are spread across India, they are primarily present in South India, especially concentrated in Tamil Nadu and Kerala. The number of practitioners is estimated to be between 8,000,000 and 10,000,000 although the exact number is unknown, since Ayyavazhis are reported as Hindus during censuses.