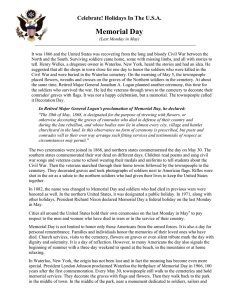 Memorial Day Celebrate! Holidays In The U.S.A.
... Memorial Day (Last Monday in May) It was 1866 and the United States was recovering from the long and bloody Civil War between the North and the South. Surviving soldiers came home, some with missing limbs, and all with stories to tell. Henry Welles, a drugstore owner in Waterloo, New York, heard the ...
Brookwood Cemetery
Brookwood Cemetery, also known as the London Necropolis, is a burial ground in Brookwood, Surrey, England. It is the largest cemetery in the United Kingdom and one of the largest in Europe. The cemetery is listed a Grade I site in the Register of Historic Parks and Gardens.