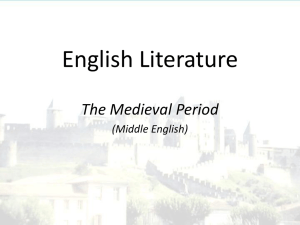 What was it like to live in the Middle Ages?
... FORCED) him to sign the document, thus ending central monarchical power. • Magna Carta later became the basis for English constitutional law, which gave rights such as trial by jury and legislative taxation ...
Medieval warfare
Medieval warfare is the warfare of the Middle Ages. In Europe, technological, cultural, and social developments had forced a dramatic transformation in the character of warfare from antiquity, changing military tactics and the role of cavalry and artillery. In terms of fortification, the Middle Ages saw the emergence of the castle in Europe, which then spread to southwestern Asia.