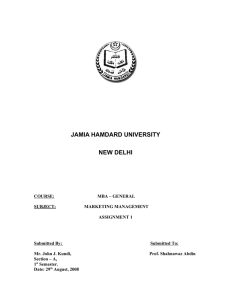 SONY Products
... the price range, places for distribution and the promotional strategies they have used to promote their products. I will also try to find out if the current marketing mixes used by the Sony corporation are satisfactory or not. Also I will give suggestion to the Sony Corporation regarding the marketi ...
Videotape format war
The videotape format war was a period of intense competition or ""format war"" of incompatible models of consumer-level analog video videocassette and video cassette recorders (VCR) in the late 1970s and the 1980s, mainly involving the Betamax and VHS formats. VHS ultimately emerged as the pre-eminent format.