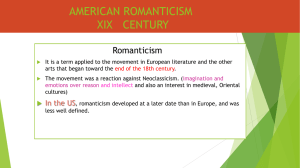 The Legend of Sleepy Hollow
... death. He explored other genres, too, but "The Tell-Tale Heart" exemplifies the tone and subject matter for which Poe is best remembered. ...
Sleepy Hollow (film)
Sleepy Hollow is a 1999 American horror film directed by Tim Burton. It is a film adaptation loosely inspired by the 1820 short story The Legend of Sleepy Hollow by Washington Irving and stars Johnny Depp and Christina Ricci, with Miranda Richardson, Michael Gambon, Casper Van Dien and Jeffrey Jones in supporting roles. The plot follows police constable Ichabod Crane (Depp) sent from New York City to investigate a series of murders in the village of Sleepy Hollow by a mysterious Headless Horseman.Development began in 1993 at Paramount Pictures with Kevin Yagher originally set to direct Andrew Kevin Walker's script as a low-budget slasher film. Disagreements with Paramount resulted in Yagher being demoted to prosthetic makeup designer, and Burton was hired to direct in June 1998. Filming took place from November 1998 to May 1999, and Sleepy Hollow was released to generally favorable reviews from critics, and grossed approximately $206 million worldwide. Production designer Rick Heinrichs and set decorator Peter Young won the Academy Award for Best Art Direction.