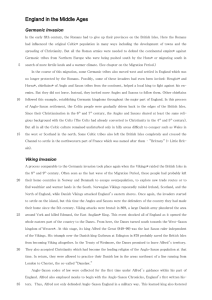 England and France in the Middle Ages
... had to send soldiers or pay taxes to finance a war eleven times. Up until then, John had ruled for only 16 years and had already taxed them eleven times as well. Not surprisingly, the barons did not like this which led to some rebelling against the king. As John was obviously not a skilled military ...
Francis II of France
Francis II (French: François II) (19 January 1544 – 5 December 1560) was a monarch of the House of Valois-Angoulême who was King of France from 1559 to 1560. He was also King consort of Scotland as a result of his marriage to Mary, Queen of Scots, from 1558 until his death.He ascended the throne of France at the age of fifteen after the accidental death of his father, Henry II, in 1559. His short reign was dominated by the first stirrings of the French Wars of Religion and the loss of French possessions in Corsica, Tuscany, Savoy, and almost all of Piedmont under the Treaty of Cateau-Cambrésis.Although the royal age of majority had been set at fourteen, his mother, Catherine de' Medici, entrusted the reins of government to his wife's uncles from the House of Guise, staunch supporters of the Catholic cause. They were unable to help Catholics in Scotland against Scottish reformers, however, and the Auld Alliance was dissolved.Francis was succeeded by two of his brothers in turn, both of whom were also unable to reduce tensions between Protestants and Catholics.